Professional Education Programs 2017
---
Created, developed and presented the following continuing professional education programs for the international publishing industry and completed six international consulting projects.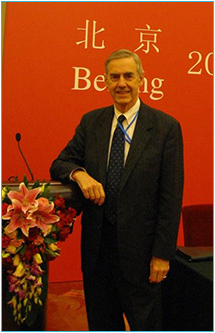 February 21-26, 2017: Carried out research, recommended guest speakers and judge for the Shanghai International Printing & Packaging Products Trading Fair (SIPPF) organized by the Shanghai Printing Trade Association, Shanghai, China.
April 17-19, 2017: "Six Editorial Content Challenges for the STM and Professional Publishers" presented for 180 participants in Shanghai for two days and then again in Hang Zhou for 220 participants. Organized by the China Science Journal Publishers Association.
April 24, 2017: Presented a lecture on "International Book Sales and Translation Rights: A Review and Recommendations" for seminar organized by the Renmin University Press, Beijing, China.
May 15-17, 2017: Organized and presented management seminar "STM and Professional Publishing in the Digital Arena" three day program for the Chinese Academy of Sciences, Beijing at the SUNY Global Center, New York
May 22-27, 2017: Presented a special four day management seminar "Developing the Business Plan and Budget for a Book Publishing Program" for the 1001 Books Organization in Sharjah, United Arab Emirates.
June 1, 2017: Provided an introduction to the BookExpo America Convention including lectures and tour for a delegation of Chinese Publishers, New York, New York
June 5-6, 2017: Created and presented a new two day program "Managing Print and Digital Publishing for University Presses" for China's University Press Association and Renmin University Press at the SUNY Global Center, New York.
June 14-15, 2017: Organized a program including inviting guest speakers from three different countries to present "Digital and Online Marketing" for the Book Business Conference Sponsored by the Korean Book Trade Promotion Association in Seoul, South Korea.
August 21-25, 2017: Received a Certificate of Membership and participated in the Chinese Culture Translation and Studies Support Network Conference. Presented a paper "Business Models for Digital Media: Financial Management for New Ventures" and served as Chairperson for the BIBF International Digital Publishers Forum. for the Beijing International Book Fair, Beijing. China.
September 18-23, 2017: Created a new program for "STM Journal Publishing - Europe" by organizing and guiding thirty Chinese journal publishers to visit and meet STM publishing houses in Germany, the Netherlands and France.
October 10-14, 2017: Frankfurt Book Fair – International Rights Directors Meeting – developed a program and presented "Introduction to the Book Market Segments of China" for the Beijing International Book Fair in Frankfurt, Germany. Meetings with publishers from Argentina, Brazil, Germany, India, South Korea, and others.
October 30 and November 1-3, 2017: Organized and presented "Convergence of Digital Multimedia for Publishers" management seminar for the State Administration of Press, Publications, Radio, Film and Television at the SUNY Global Center, New York.
December 4 to 7, 2017: presented a four day seminar "Convergence of Multimedia in Digital Publishing" with a focus on top management for a delegation of Chinese publishers, SUNY Global Center, New York.
Consulting assignments
In addition to creating, organizing and presenting these continuing professional management courses, I serve as consultant to eight publishing companies and as a member of the Board of Directors for the Consumer Reports organization.